The company held its first annual general meeting on 27 June 2018 and will hold an annual general meeting each year thereafter.
Hugh Aldous - Non-Executive Chairman
Hugh is currently a Director of three public companies, and Chairman of the board of a Guernsey investment company. He has a wealth of experience, having held numerous Chairman and Executive Chairman positions over a number of years. Hugh's career includes 35 years as Director of a wide selection of companies from nationalised industries to private equity, across a range of sectors. He spent 10 years as managing partner, and latterly head of Financial Services, of Robson Rhodes (now Grant Thornton), 16 years a DTI Companies Act Inspector, and holds membership of the UK Monopolies & Mergers and Competition Commission.
Linda Bell - Non-Executive Director
Linda Bell has extensive management experience working in both public and private equity markets. She is the CEO of Mirico Ltd, a company commercialising laser spectroscopy into industrial applications, former CEO of PhosphonicS Ltd (acquired by Carbosynth Holdings Ltd in January 2017) and a director of Tomra Systems ASA, a Norwegian supplier of recycling and sorting equipment listed in Norway. She is an Oxford graduate in Natural Sciences (Chemistry) and a DPhil in Inorganic Chemistry with an earlier career at ICI, Servomex and DS Smith.
William Dawkins - Non-Executive Director
Will is Head of UK Board & CEO Practice at Spencer Stuart, a global executive search and leadership consulting firm, prior to which he spent 23 years in a variety of posts for The Financial Times, including foreign correspondent with postings in Brussels, Paris and Tokyo, deputy managing editor, foreign editor and later publishing editor.  He is a Cambridge graduate with a master's degree in English literature from Trinity College and attended the Advanced Management Programme at INSEAD.  Will also chairs and is a Trustee and Director of the Evelyn Trust, a medical research grant giving charity based in Cambridge, and is a Governor and Director of The Perse School, Cambridge.
Robert Legget - Non-Executive Director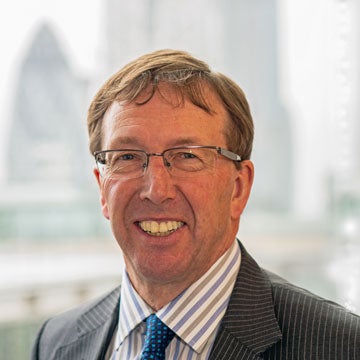 Robert has extensive industry experience, having co-founded Progressive Value Management Limited (PVML) in 2000. PVML specialises in creating value and liquidity for institutional investors out of holdings in underperforming companies. He remains as Chairman of PVML and is also Senior Independent Director of Sureserve Group plc. Robert was formerly a director of Quayle Munro Holdings plc and BMO Private Equity Trust PLC (formerly F&C Private Equity Trust plc).  He is a member of the Institute of Chartered Accountants of Scotland and is well respected for his extensive experience in creating value for shareholders.